Your team has other options for legislative tools, but only AdvocacyHub offers you the best of both worlds.
| | Great Data | Advanced Tools |
| --- | --- | --- |
| CT State Site | | |
| 50-State Services | | |
| AdvocacyHub | | |
Our
NightCap®
report gets delivered to your inbox every night there is any action or new bills — even on weekends or special sessions. Additional MyNightCap® shows everything that happened on
just your tracked bills
.
Every New Bill
Every Action
Every Meeting
Every Night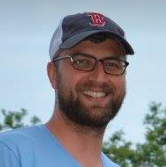 Hi, my name is Lazarus Morrison, the founder of AdvocacyHub. I worked for 3 years in the Massachusetts legislature as a Legislative Aide and have spent the decade since then building advanced online tools for legislative professionals.

Got a question about the latest Senate amendment to the Budget? Need help sorting out your calendar for the week? Want to keep your coalition on the same page with a weekly report? My team and I are here to help.