You will also receive a second document...
Customized For You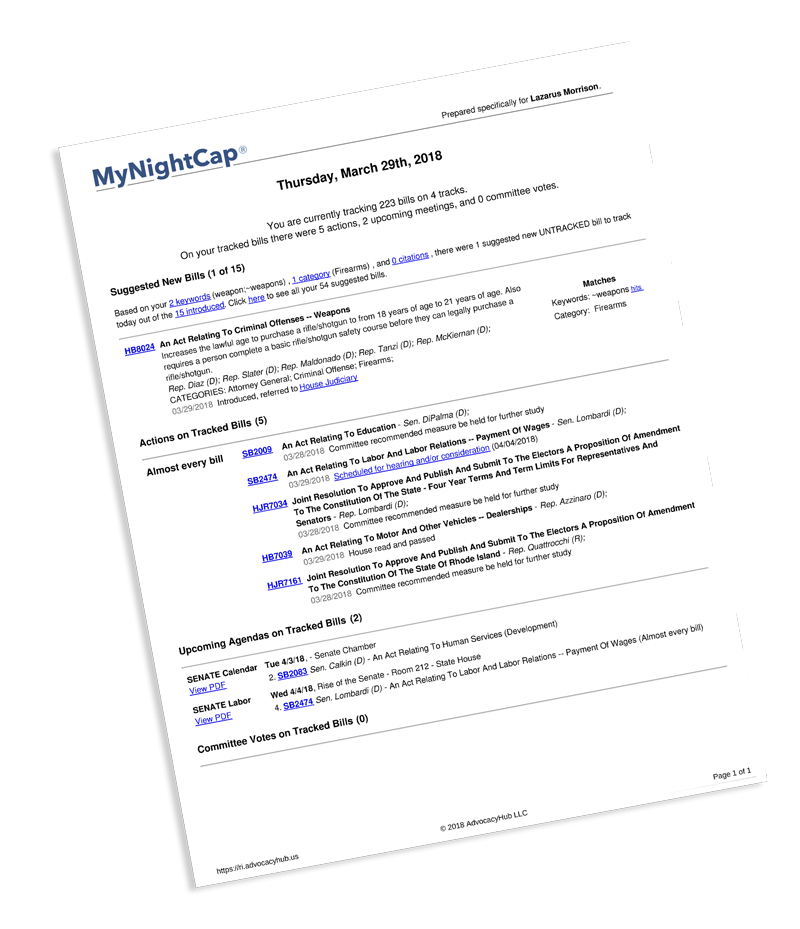 Suggested Bills To Track
You put in the keywords, categories, or law sections you follow — we check every new bill for a match!
Actions on Just My Bills
Every action on just the bills you are tracking — organized and grouped by your client or track.
Upcoming Hearings on My Bills
Keep your week focused — Committee hearings and calendars on just the bills you care about.